TECHmunch Live: Food Blogger Conference & Digital Summit for Food Content Creators
June 24, 2016 @ 9:00 am

-

June 25, 2016 @ 4:00 pm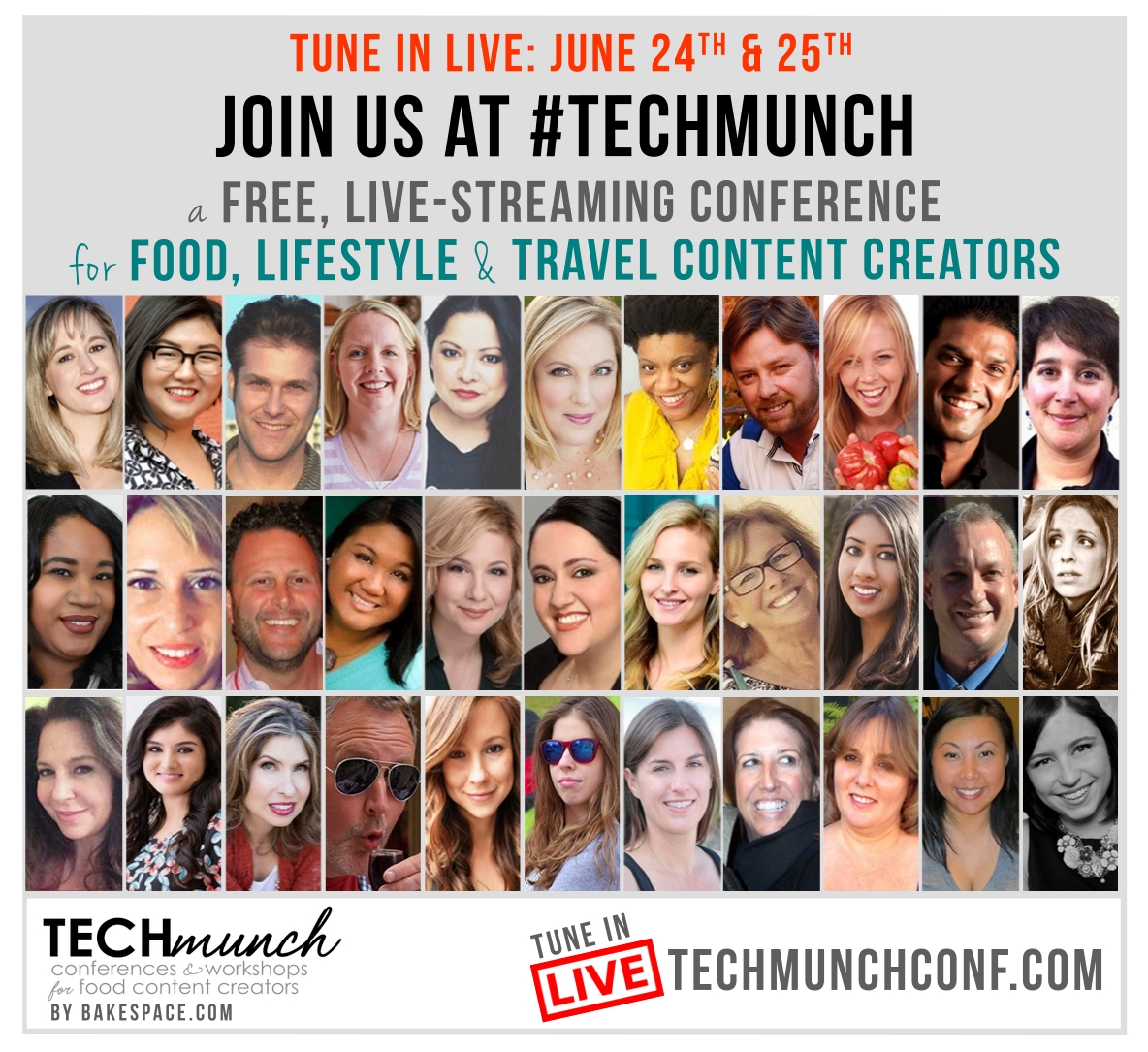 For the first time ever, the TECHmunch Food Blogger Conference will be hosting a digital summit – live-streamed online and free for all!
The two-day online conference is a uniquely delicious opportunity to learn and connect with top culinary/digital media experts, fellow food bloggers and food brands/brand marketers. If you're serious about creating great culinary content, join us June 24th & 25th!  
Created by Webby and IACP honored BakeSpace.com.  
SPONSORED BY: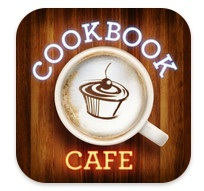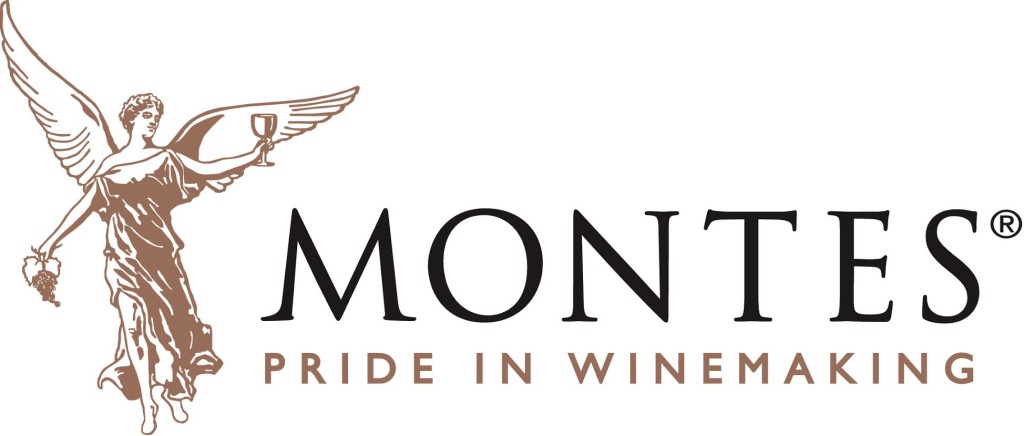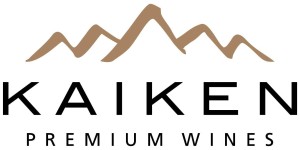 SEE FULL SCHEDULE BELOW
If you missed our live feed, VIDEO ARCHIVE AVAILABLE SOON. 
DAY ONE – FRI., JUNE 24: SCHEDULE (all times in PDT) –
9:00 AM PDT – Convert Readers into Customers – How Pros Create Great Content to Build their Businesses
Speakers: Blake Morgan, Forbes Columnist and Customer Experience Adviser, Merrill Stubbs (food52.com), Devaraj Southworth (Thirstie.com). 
10:00 AM PDT – How to Get Brands and Their PR/Marketing Agencies to Love You – Fulfilling Expectations and Understanding Pay-for-Play 
Speakers:  Shannon McShane (Senior Community Manager, Murphy O'Brien Public Relations), Jordana Bruner (Senior Manager/Global Brand PR, Sonos), Megan Ogulnick (Digital Manager, Golin) and Erik Deutsch (excelpr.com)
11:30 AM PDT – Visual Storytelling – Finding and Communicating Your Unique Voice via Pictures
Speakers: Kylie Jenkins (madebyaprincessparties.com), Jillian Catch (catchmyparty.com), Keisha Sibert (cwbdparties.com)
1:00 PM PDT – Beyond the Blog: Diversifying Skills to Build Your Brand and Your Business 
Speakers: Joelen Tan Kenny (Whatscookingchicago.com), Erin Badahur (erinsinsidejob.com) and Maddy Osman (chicagocheapass.com). 
2:30 PM PDT – From Influencer to Entrepreneur – Launching a Food Startup
Speakers: Babette Pepaj (BakeSpace.com & CookbookCafe.com), Lisa Q. Fetterman (Nomiku.com) and Emily LaFave Olson (Din.co) and Erik Deutsch (Excelpr.com)
4:00 PM PDT – KitchenParty Live at TECHmunch (Summer Wine Pairing Interactive Chat)
Join us for a fun episode of KitchenParty Live: Scintillating Summer Sippers – A Fresh Take on Wines from Across the Andes. Join Co-hosts Babette Pepaj (BakeSpace.com) and Rene Lynch (LA Times) and special guests Nannette Eaton (WineHarlots.com), Nichelle Stephens (cupcakestakethecake.blogspot.com) and Danielle Upton (peacefulcooking.blogspot.com). They will be joined by Head Winemaker Gustavo Hormann (Vina Montes and Kaiken Winery) who will be walking us through a tasting of the following wines: Montes Spring Harvest, Montes Cherub, Montes Twins, Kaiken Terroir Series Torrontes, Kaiken Terroir Series Malbec. 
DAY TWO – SAT., JUNE 25: SCHEDULE (all times in PDT) 

–
10:00 AM PDT- The Benefit of Blogger Tribes – How to Partner with Other Bloggers for Mutual Benefit 
 AJ Feuerman (ajfeuerman.com), Jessica Gottlieb (theotherpta.com), Chris Lam (cupofjoesocial.com), Lindsay Trident Mauch (fitandawesome.com)
11:30 AM PDT – Scoring a Free Trip without Selling Your Soul: How to Preserve Editorial Integrity When You're Traveling on Someone Else's Dime
 Speakers: Sandra McKenna and Rick Griffin (midliferoadtrip.tv)
1:00 PM PDT – Tips for Taking Mouth-Watering #FoodPorn Pics with Everyday Mobile Tools 
Speakers: Lala Castro (Gigasavvy.com), Sukhraj Beasla (forktopen.com),  Tanaya Ghosh (tanayastable.com)
2:30 PM PDT – Think Like A PR Pro – Editorial Calendars, Trending Topics, Clickbait and More 
Speakers: Scott Perry (Sperry Media / Latechdigest.com), Serena Ehrlich (Businesswire.com) and Casey Markee (Mediawyse.com)
Want to attend one of our food blogger conferences?
Check out: TECHMUNCH NYC | TECHMUNCH SF | TECHMUNCH LA
About Our Sponsors: 
Visit Vina Montes and Kaiken Winery to learn moreabout our sponsors…
KAIKEN Winery
Founded in 2001 by renowned Chilean Winemaker Aurelio Montes, KAIKEN is located in Argentina's most traditional wine-growing area of Mendoza – Vistalba – one of the country's oldest and most prestigious regions due to its singular terroir. The young, passionate team, now led by Chief Winemaker Aurelio Montes Jr., works the most unique vineyards within and outside of Mendoza to produce wines of true character, personality, elegance and expression.  This includes the main estate in Vistalba where grapes for the hallmark ULTRA wines are grown; estate vineyards in nearby Agrelo and Vistaflores; and vineyards in relatively wild, unchartered regions such as Cafayate in Salta, and Guataladje in Tupungato. In these untapped regions, KAIKEN meticulously supervises each step within the growing season from start to finish, overseeing every detail to attain full potential from the finest grapes, contributing to the production of unique terroir-focused wines beyond Malbec.
MONTES Winery
Founded in 1988, Viña Montes is the brainchild of Aurelio Montes and Douglas Murray, both veterans of the wine industry. along with partners Alfredo Vidaurre and Pedro Grand, they created Viña Montes with the goal of elevating the quality and reputation of Chilean wines – both in Chile and around the world. In the quarter century since, Viña Montes has played a pivotal role in enhancing awareness, affinity, and acclaim for Chilean wines in more than 100 countries worldwide. In essence, Viña Montes has become the benchmark for premium Chilean wines.